DRAW ME TO YOUR WONDER (2021) - 100x75cm - Original Painting
Share
100x75cm.
Original statement piece ready for shipping.
Impasto textured oils with gold and silver leaf on canvas. This painting changes colours and mood in different light settings.
Part of 'Coastal Path Views' series. Inspired by the beautiful local beach of Friars Cliff, Christchurch, Dorset in United Kingdom. 
Painting includes:
Sold with a bespoke gold leaf antique baroque frame. 
Includes signed authenticity certificate.
Payment plan option available.
Worldwide postage.
Studio visits possible if you're local in Christchurch, Dorset, UK
I'd love to hear what connects you to this artwork,  please send enquiry on contact form to discuss details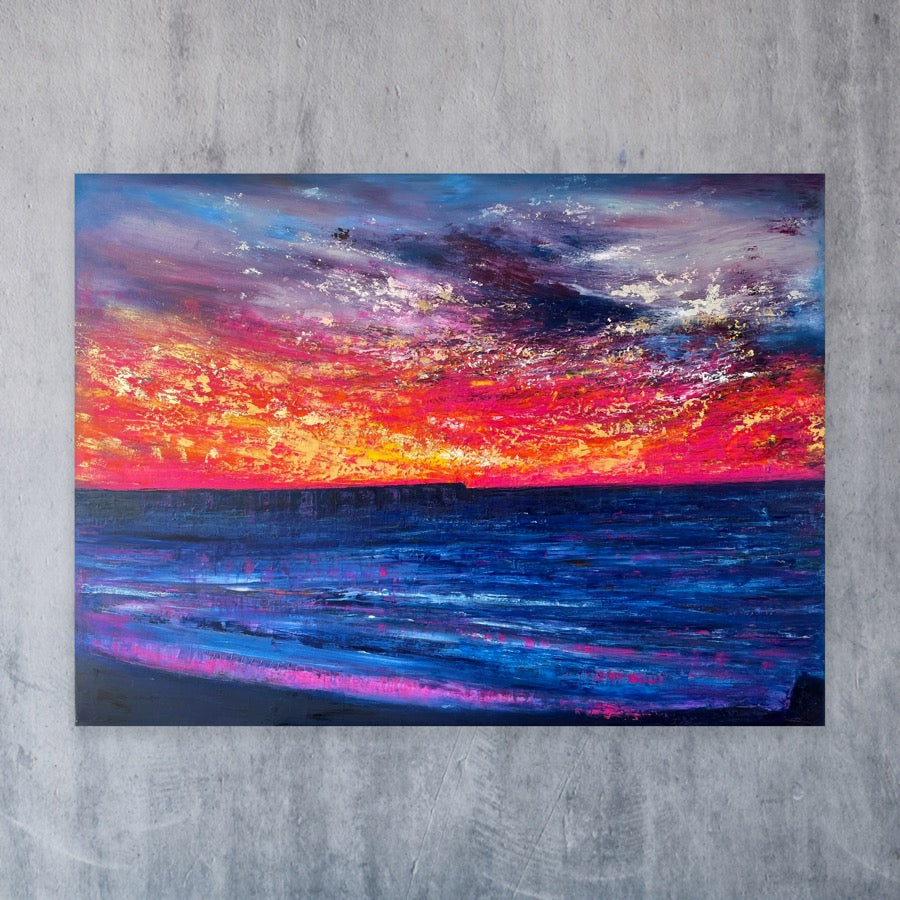 Contact form - DRAW ME TO YOUR WONDER (2021) - 100x75cm - Original Painting